I was lucky enough to get a chance to fish Toft Newton again this week. A warm, sunny day with a slight NW breeze greeted me and it was clearly going to be a day for dries.
As always, I spent a few minutes watching the water around "Stockie Bay" to try to spot any rising or moving fish. I was pleased to see that there were plenty rising, but surprised to see that the bank anglers weren't catching them.
There's still quite a bit of weed near the banks, so I'd booked a boat for the day. I was, in fact, the only boat out. It's very easy to book both a boat and fishing ticket on the Toft website (see below) and I really don't know why all of the waters in the country don't provide this facility. It really cuts down on needless and endless phone calls to lodges to try to book a boat etc.
I didn't head out far, as the fish were lying no more than 30 yards out. I kept my distance from the bank anglers and started on a size 12 CDC Shuttle Cock from our exclusive Andy Huston range on a floating line.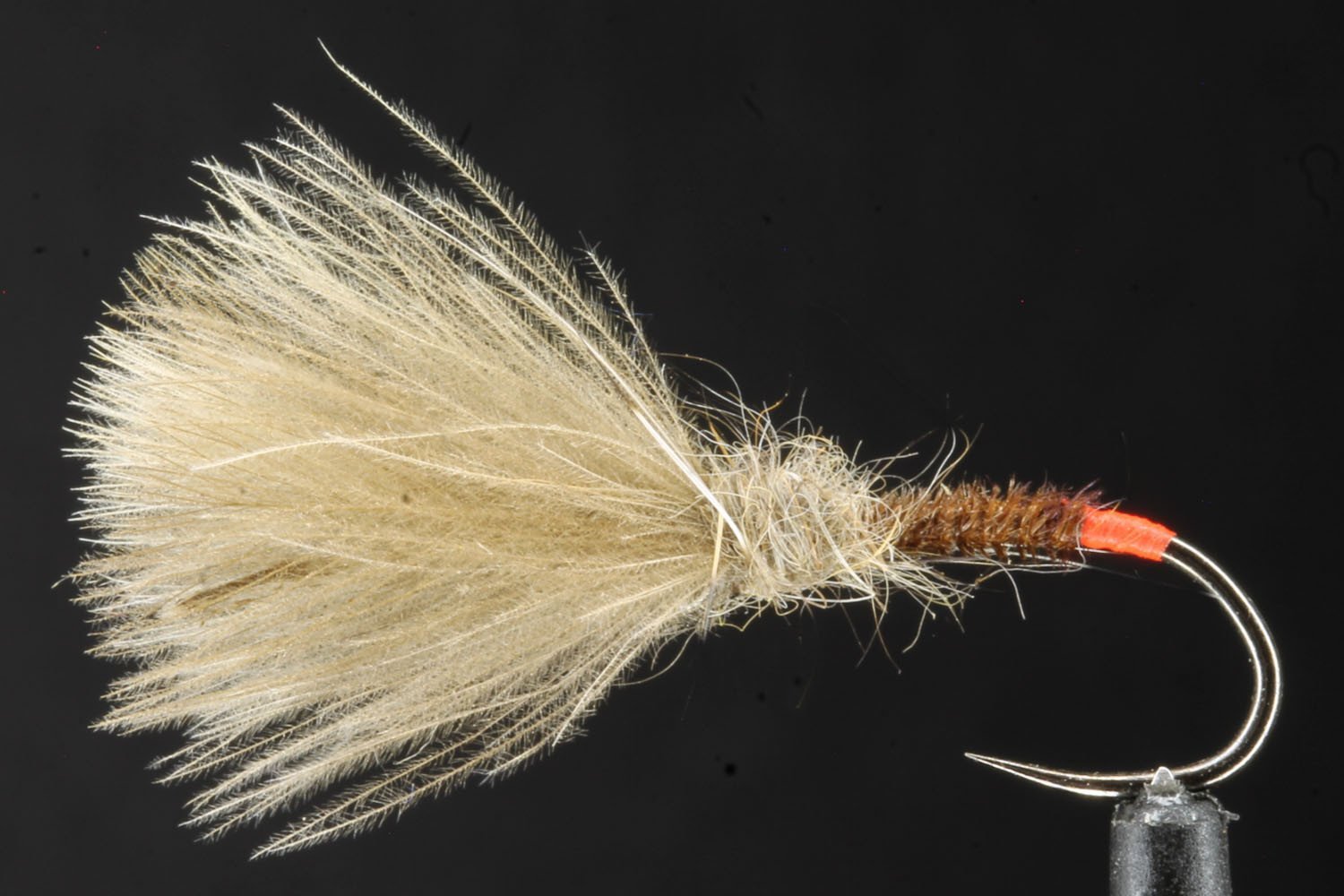 This led to immediate interest, but nothing more than swirls and refusals. I tried it static, twitched and slow figure of eight retrieve, but I couldn't tempt a take. Often trout will swirl at a dry fly trying to sink it before taking it, so I wondered if they were preferring to feed slightly below the surface.
Therefore, I switched to a washing line with a Candy FAB on the point with a Scruffy Diawl Bach on the bottom dropper and my personal favourite in the Andy Hutson range, the Red Holo Black Psuedo on the top dropper. I fished this on a very, very slow figure of eight retrieve and I was rewarded with a nice little brownie on the Psuedo.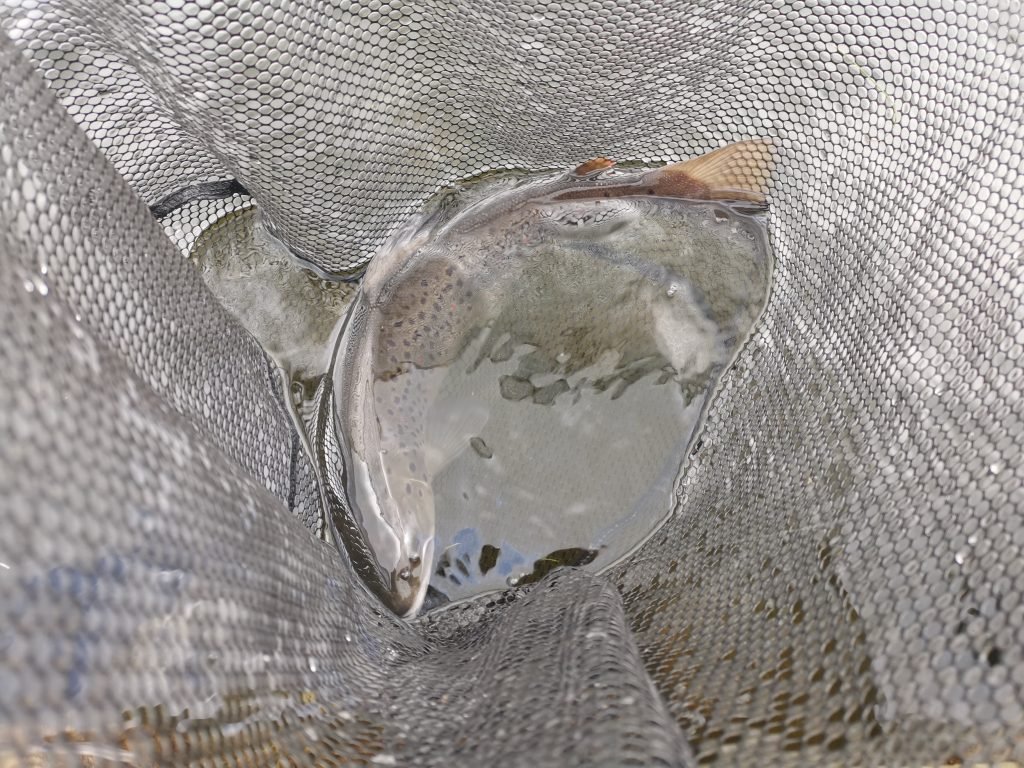 I spent the next few hours struggling to find fish, using various methods without any great success. I had around 5 fish to buzzers, snakes, humongous etc, but nothing consistent.
Around 2pm I took the boat back in and went to speak to Andy, in particular about the situation with the trout refusing the dries I had on. Andy advised me to go for a Yellow CDC Owl. I told him I'd tried this, but he suggested going down to a size 16. I'd only tried down to a size 12 and so I changed to a 16 as suggested. The result was incredible.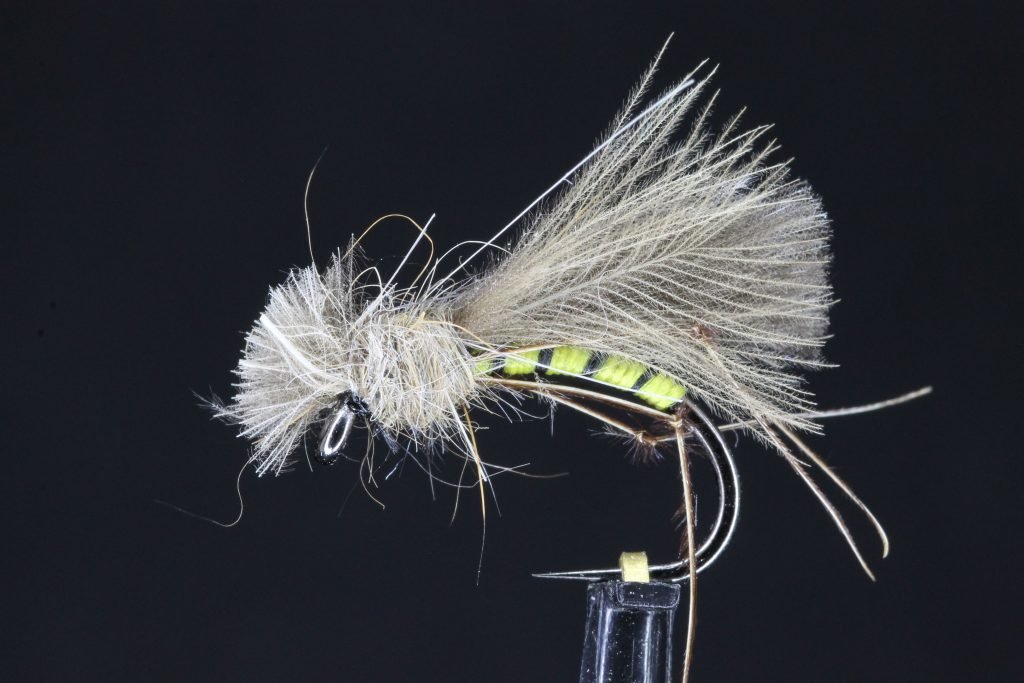 As soon as the fly hit the water I had a huge take. I was so surprised, I struck too hard, missed it completely and tangled my leader into a birds nest. Why does this always happen when you find the fish and the method to catch them? 🙂
A new 15ft 6lb leader fitted onto my floating line with the same CDC Owl on the point and I was off again. Thankfully, the fish hadn't deserted me and I was soon into fish after fish after fish.
To be honest, it got a bit embarrassing, as every time the fly hit the water, it was taken by a hungry trout. After about 15 fish, I moved off to try the fly elsewhere on the reservoir.
One problem I did have was that every time a fish took the fly the CDC was too wet to float and it would sink like a stone, even with the use of floatant. I found the best way to dry the fly and restore it to maximum floatation was to use the rubber band trick. This is described brilliantly in this video:
Moving down the South bank of the reservoir to the point where the life belt is held on the bank, I started again with the CDC Owl. This spot is a particular hot spot because there's a large hidden outcrop of concrete jutting out into the water here and the trout like to lie alongside it and watch for food passing over it.
True to form, the fly worked again and again and I came in around 5pm with a total of over 30 fish to the net, all of which were returned unharmed.
It's amazing to think that going from a size 12 to a size 16 would have such a monumental effect on the fishing, but thanks to the sage advice of Andy Hutson, I had a cracking day at Toft.
The Toft Newton online booking options can be found here