Ellerdine Lakes Trout Fishery is in Shropshire, near Telford and is known as one of the best fisheries in the country. I'd never been and so I was pleased to be invited to visit Ellerdine by my good friend Paul Hawkins.
Paul had been to Ellerdine three times recently and had given nothing but good reports of his experiences there, so I was keen to give it a go.
An early start got me there at 8:00am and I was immediately impressed with the place. There are a total of 5 lakes, each stocked with fish ranging from 2-10lb+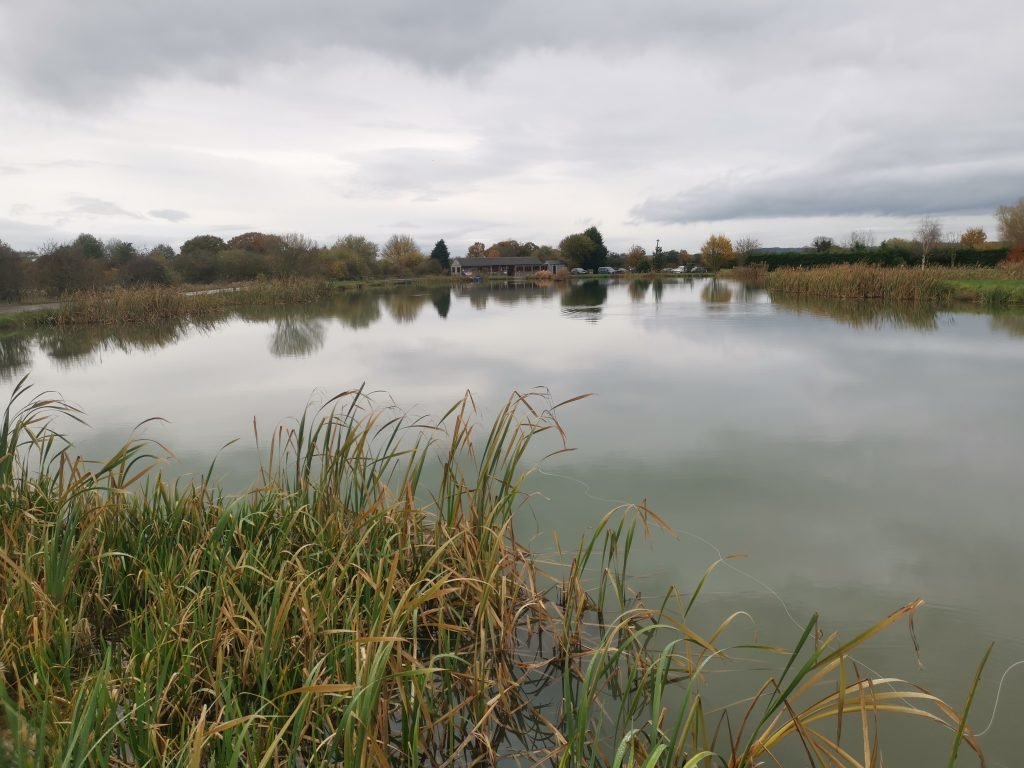 One nice touch was that one of the lakes is exclusively for under 14s and I'm assuming this is heavily stocked to encourage youngsters to take up the sport. I've not seen this before and I thought it was an excellent idea.
In reality, the lakes all seemed to be well stocked and not just with the standard rainbow and brown trout. The managers at Ellerdine have taken the initiative to stock rainbows, browns, blues, tigers, sparctics and char and this gives the angler a unique experience in my view.
On arrival, I was given a friendly greeted by Jason, who was running the venue on the day. On hearing it was my first time at Ellerdine, Jason kindly explained everything about the lakes, where to fish, what tactics to use etc. First impressions are so important these days and Jason certainly made a real effort to welcome me.
I chose the £25 two fish ticket, but could have fished for a very reasonable £20 on a sporting ticket.
The fishing lodge itself is quite a large building with a comfortable seating area with a log burner and a well-stocked shop. Add to this the ability to order freshly cooked food to be ready at a time that suits you, it was an excellent set-up.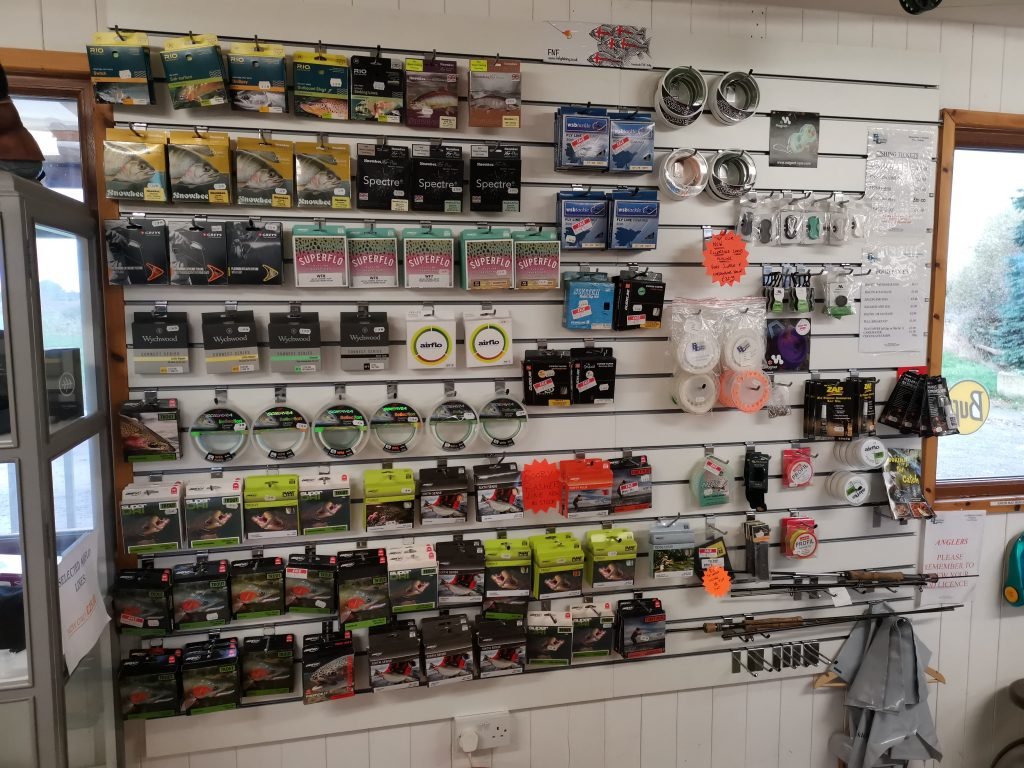 Food ordered and more fly tying gear purchased than I really should have done, I was ready to fish. I'd been told to fish under the willow tree on Marsh lake as there had been some big catches on eggs and apps bloodworms under a bung there recently. However, I'd driven past Meadow lake on the way in and could see numerous rises on there, so chose to begin at the top of the left bay (as you look at it from the lodge) with the suggested egg and apps combination, although not under a bung, just straight lined. Despite a lot of movement on the lake, nothing was interested in what I was offering and it looked like the trout were starting to chase fry, so I switched to a Rainbow Body Black Zonker on the point with a couple of diawl bachs on the droppers, still on a floating line, with a slow figure of eight retrieve. The difference was immediate as a 2lb rainbow quickly snaffled the zonker on the drop.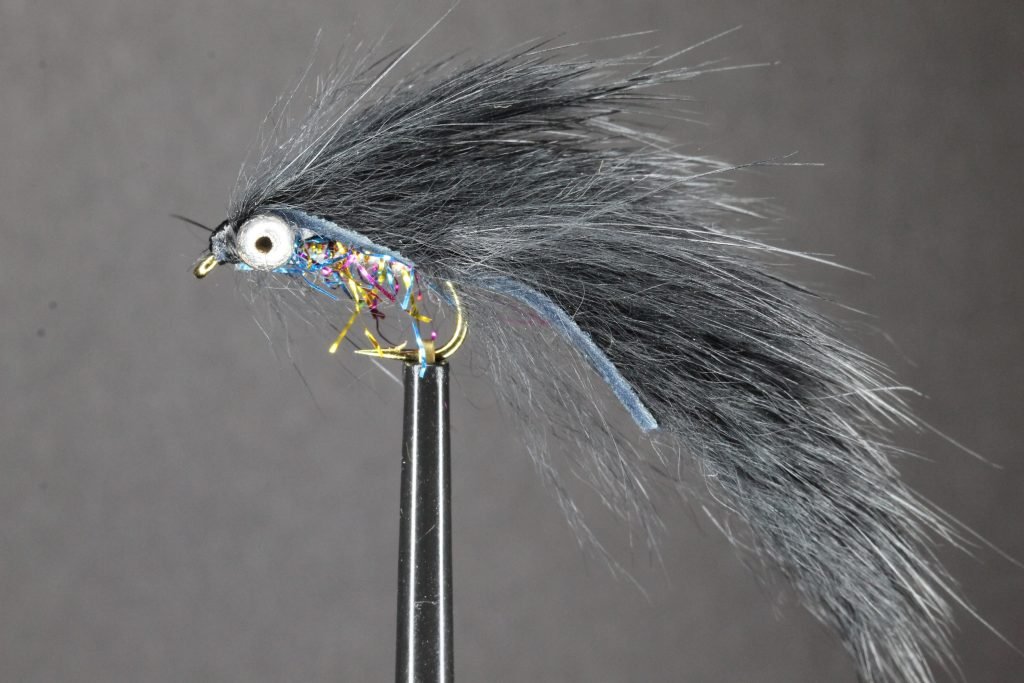 This method worked well for a while with 2 more rainbows coming to the net and a couple lost (Ellerdine is a barbless or debarbed hook venue only) until the fish moved off. Given this, I thought I'd try the Marsh lake and found it a little tricky with no pulls at all. After half an hour, I returned to Meadow lake and tried buzzers under a bung with an Andy Hutson Pink Apps Bloodworm on the point.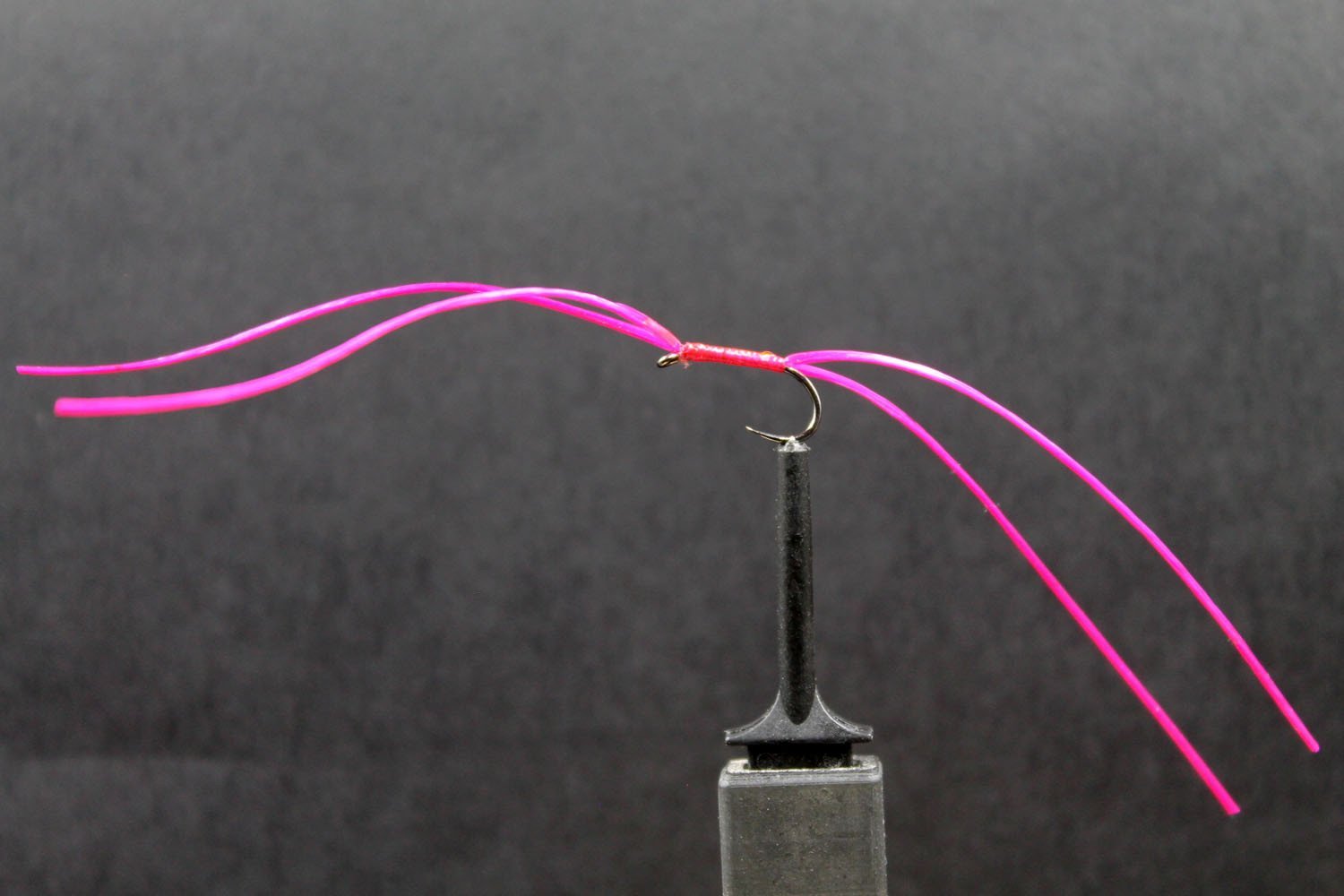 This was clearly more to their taste and I was rewarded with a lovely 4lb spartic on a size 10 Grey Boy Buzzer. This was followed 2 minutes later with a 3lb spartic on the pink apps.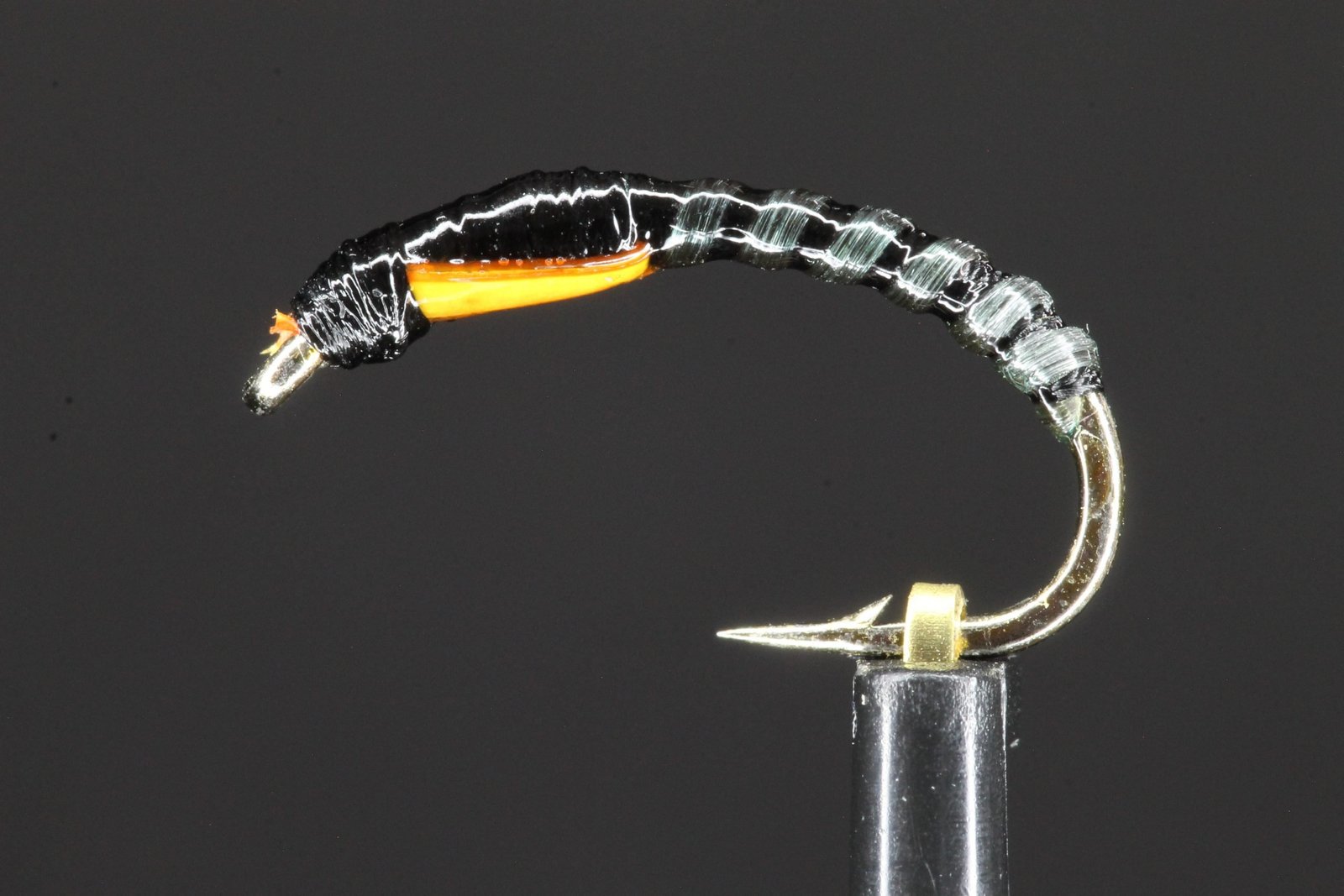 This led to some frantic sport with 2 more landed and 3 lost. On two occasions, a large tiger trout grabbed my bung on the retrieve and swam off with it before letting it go at the bottom. I regretted not using a hooked bung at that point !
The time I'd ordered food for duly arrived and driven by hunger and the smell of bacon, I returned to the lodge for a cracking full English breakfast cooked by Jason, coming in at only £5.50. I'd also purchased the all-day, free refill tea/coffee offer for £1, which was a welcome alternative to lugging a flask around all day. Jason was also on hand to offer further advice and we headed off again to Meadow lake. By this time the wind had dropped to nothing and the fish seemed to have switched off a little. We tried a few tactics unsuccessfully and decided to move to Cranymoor lake, which is located behind the lodge. It really is great to be able to switch lakes at will at Ellerdine. It can break up a slow part of the day really nicely and fill you with renewed hope of a catch.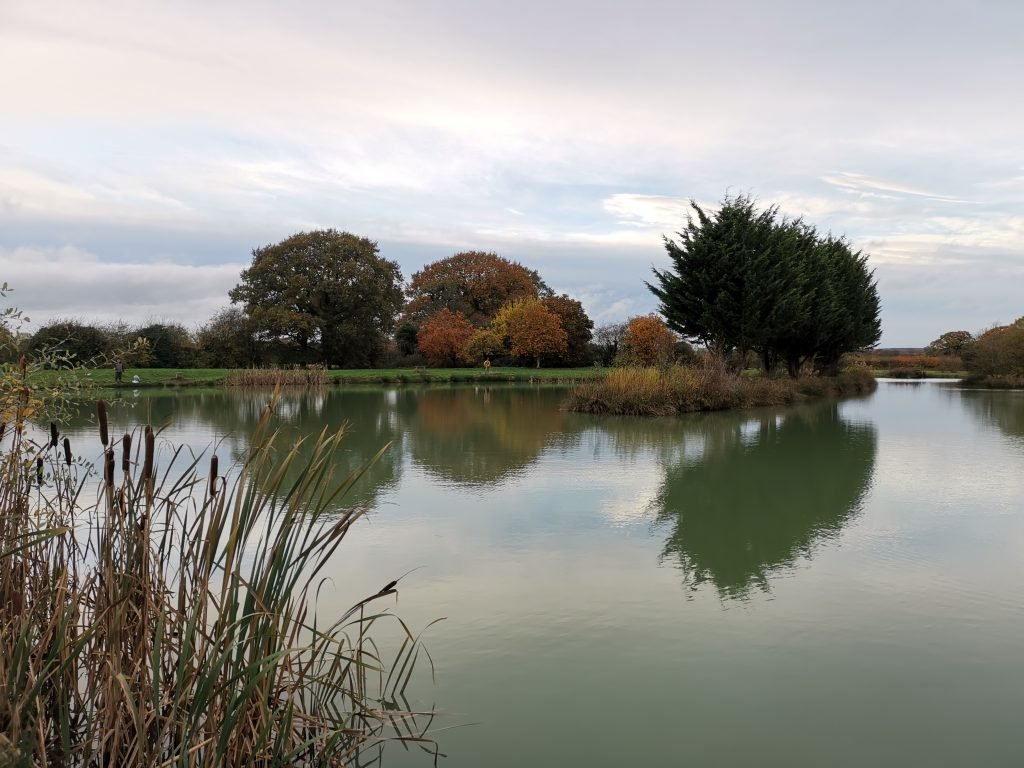 On Cranymoor, the fry chasers were certainly in evidence, with crashing takes happening all over. I decided to switch to a single fly and put a Black Fritz on the point, still on a floater. I cast it out and let the fly sink for 10-15 seconds before using a slow figure of eight retrieve. The marabou tail of the black fritz gives it real movement in the water and resembles a tail swishing back and forth, especially on a slow retrieve. This with the extra flash in the tail combines to make it a deadly fly when the trout are on the fry.
The next hour was fantastic as fish after fish launched themselves at the black fritz. It was almost a pull a cast, even when I changed lakes onto Lakemoor. I ended up giving black fritz flies to several other anglers near me as they all wanted to know what I was using and I was glad I had quite a few with me !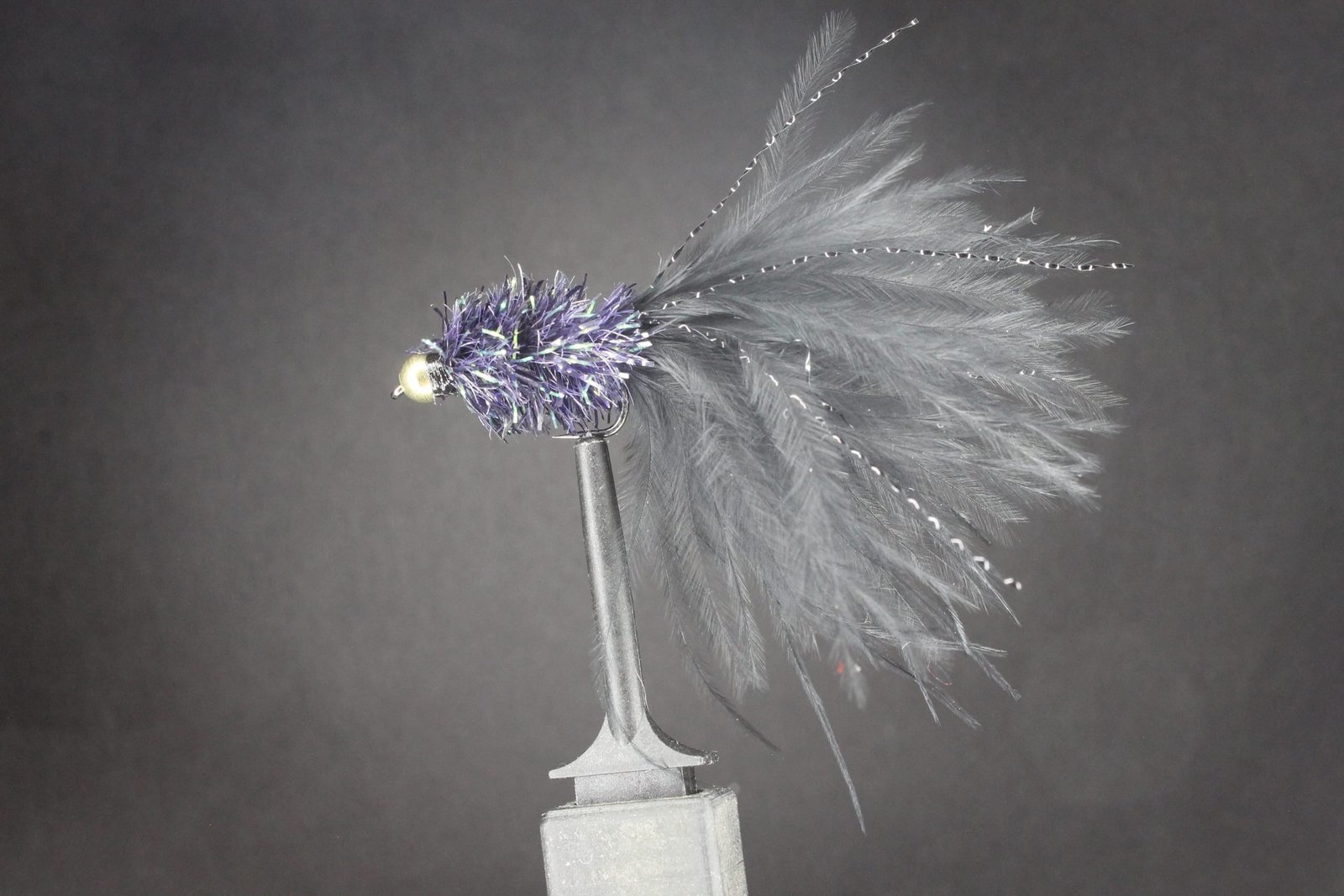 The day ended with me catching 14, losing 5 and being snapped twice. A fantastic day by any reckoning.
Overall, Ellerdine has everything, friendly staff, good facilities, great food and above all 5 well-stocked lakes with a range of breeds of hard fighting trout. I wholeheartedly recommend anyone to visit for a fantastic experience. Ellerdine describe themselves as the UK's number one trout fishery. On the evidence of my visit, I'd find it hard to disagree !
Ellerdine Lodge can be contacted on Facebook or via their website