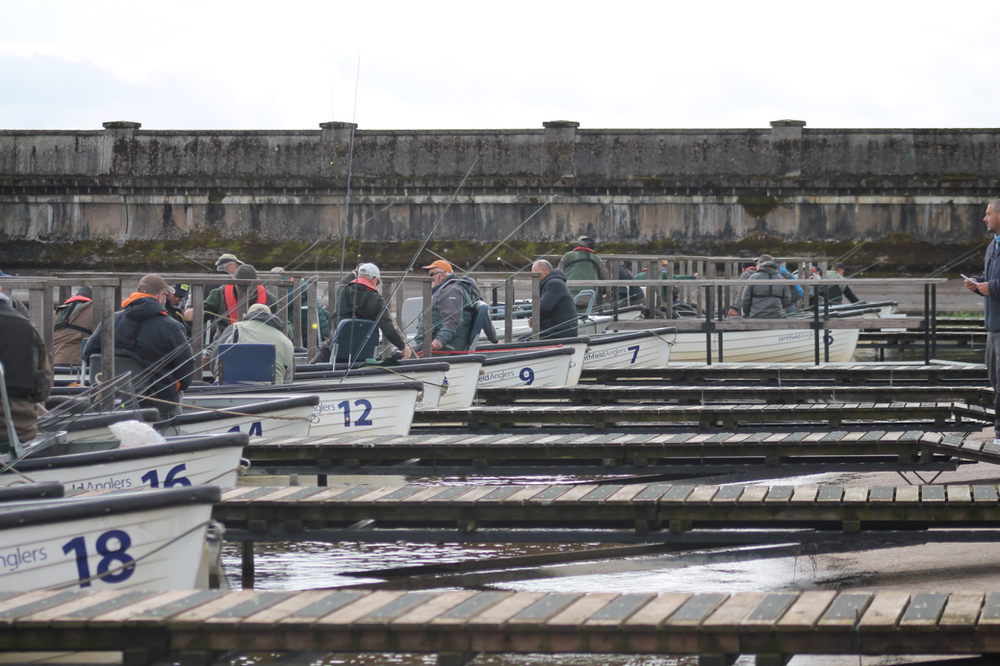 I was hoping to be able to write this article after triumphantly winning the 16th May Sierra Pairs heat at Blithfield, but it was not to be.
Regular readers will know that I fish Blithfield a lot and have recently been lucky enough to fish it four times in two weeks. On three of these occasions I've fished with boat partners and once I fished alone. With boat partners we managed 40+, 50+ and 47 to the boat, on my own, I landed 21 and lost many more. Given this, both my and my boat partner Paul's hopes were high.
The Scierra Pairs runs heats all over the country and the top 2 or 3, depending on venue, go through to the final at Rutland on the 19th September 2021. The full list of heats is shown below:
Carsington Water – Saturday 10th April
Shaws Trout Fishery – Saturday 10th April
Eyebrook Reservoir – Sunday 11th April
Chew Valley – Sunday 18th April
Lake Of Menteith – Sunday 25th April
Toft Newton – Sunday 2nd May
Kielder Water – Sunday 9th May
Blagdon – Sunday 9th May
Elinor Trout Fishery – Sunday 16th May
Blithfield Reservoir – Sunday 16th May
Llyn Clywedog – Sunday 23rd May
Glencorse Rsv – Friday 28th May
Grafham Water – Sunday 30th May
Harelaw Trout Fishery – Saturday 5th & Sunday 6th June
Wimbleball – Saturday 5th & Sunday 6th June
Sweethope Loch – Sunday 13th June
Black Loch – Sunday 27th June
Rutland Water – Sunday 4th July
Llyn Brenig – Sunday 11th July
Draycote Water – Sunday 18th July
Glencorse Rsv- Sunday 1st August
The format of the competition was to catch and kill 10 fish and return to the boat lodge as soon as possible. A weight time bonus of 8 oz would then be added for each 15 minutes left of the competition, which was formally scheduled to finish at 5pm.
The start of the match was a little chaotic with one boat still setting up when the whistle blew, but we were off.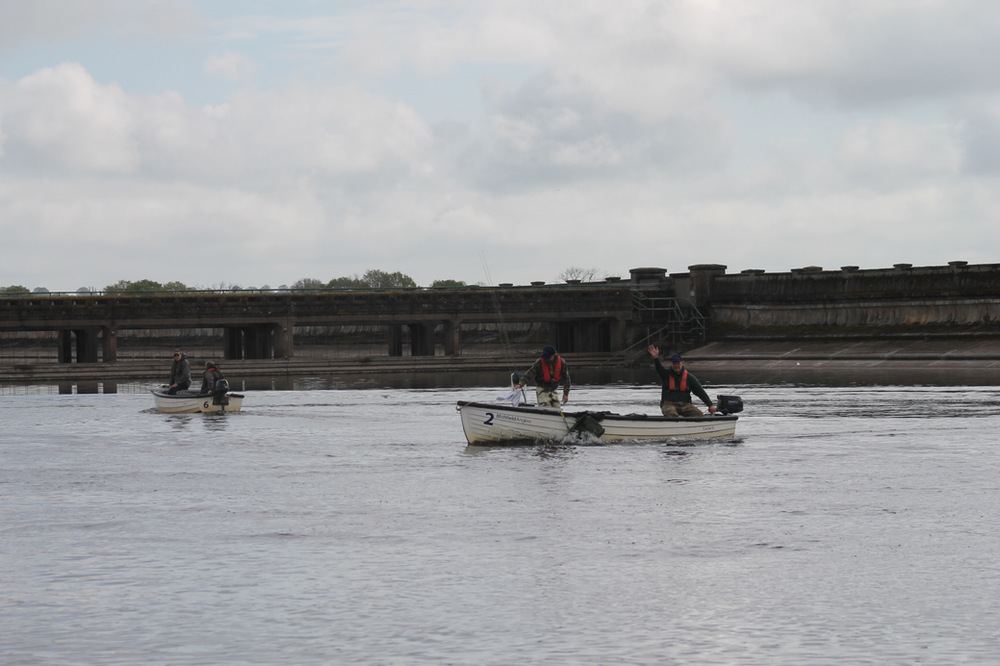 We knew from previous visits that the fish were close to the bank and mostly on the North shore and it appeared that most of the other boats knew that too as a large flotilla headed straight for the Concrete Bowl area. We didn't want to get involved in the scrum for the Bowl and thought that the presence of so many boats would put the fish off feeding, so instead headed just around the corner to a point between the boat lodge and Ten Acre Bay.
We knew there had been a recent stocking there, so hoped that the trout were still hanging around. We don't normally like to prey on stockies, but with the time bonus. we thought we might be able to bag up quickly and get back in to a hefty weight bonus. Only one other boat had the same idea and after 20 minutes of no pulls between either boat we both moved on.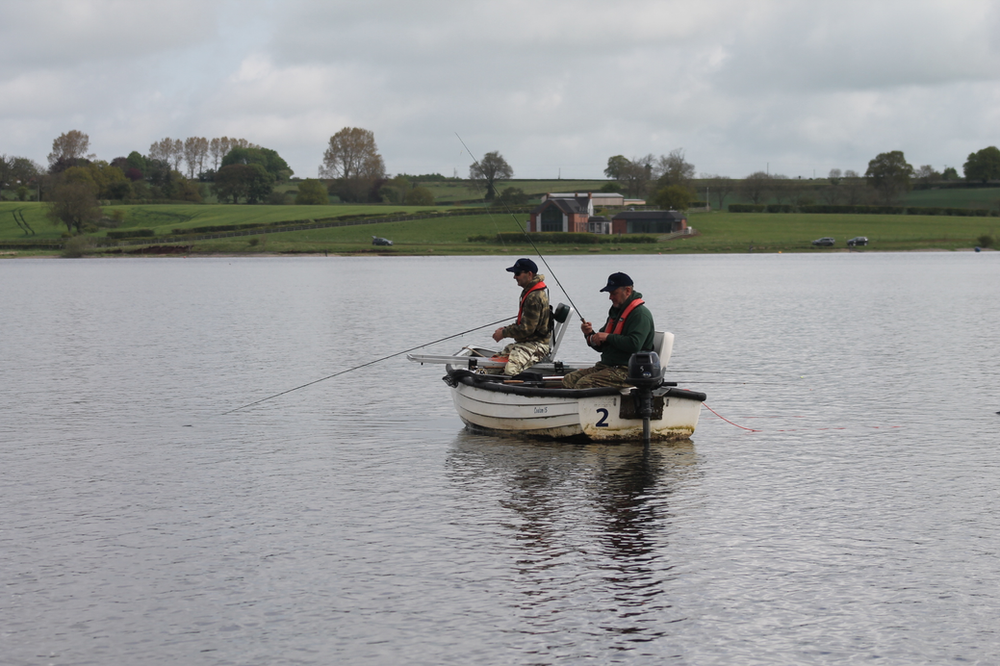 Paul and I trying and failing to find fish on the South Shore.
With the armada of boats still in the Concrete Bowl, we decided to try the dam wall, a favourite spot in the Autumn and Winter and we hoped the Spring too. Again, this tactic failed us, with no fish taking. There were a fair few of fish topping and a switch to dries looked like a good choice, but again they weren't interested in anything we put in front of them.
We next tried the sailing club and finally found a pod of fish. We weren't allowed to anchor according to the competition rules, so we repeated a drift past the sailing club on the North shore a few times, picking up one or two fish on each pass, mainly on Ally McCoist and Hot Head Cats Whiskers. Sadly, before we reached our ten fish, the sailing boats came out on to the water and as per fishery rules, we had to move off and head further down the North Shore.
There was a lot of bank anglers on the North shore, so we had to keep well away from them, meaning that we couldn't drift too close. The bankies were catching regularly though so we kept as close as we could without interfering with their fish. The same could not be said for all of the competition boats though and one in particular moved far too close to one bank angler on several occasions and got a deserved telling off from the bankie. The same boat (you know who you are and I wont embarrass you by naming you) also powered straight through our drift on one occasion, so a few lessons in boat etiquette wouldn't go amiss there…
I was still on lures and ripping them on a DI3 and getting good success with regular takes and Paul was also doing well on 3 buzzers and a FAB under a bung. Several lost fish later, mainly caused by trying to rush them in to the boat, we finally hit our total of ten fish and headed in to return at 1:15pm, giving us a 7lb 8/16oz time bonus.
Unfortunately , when we arrived back, we'd been beaten in by nine other boats and it was clear we weren't going to qualify. Our combined bags totalled 16lb 13/16oz giving us a total of 24lb 5/16oz with the time bonus.
The match had started at around 9:45 and the first team back, Mark Dixon & Mike Harrison were docked and weighed in with ten fish by 11:00 ! This wasn't a guarantee of winning or qualifying though as their fish returns were not as heavy as others, leaving them just outside qualification in fourth place.
We ended up with a respectable, if disappointing, 8th place and we were pleased to see our old friend Yousaf Dar and his boat partner Rick Ruff taking 1st place.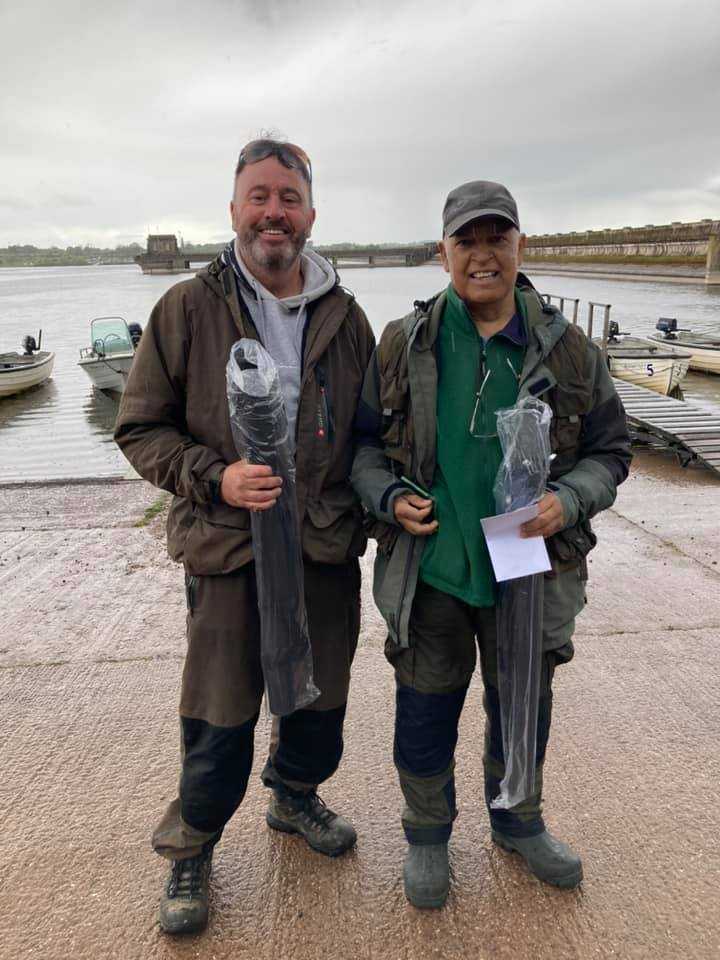 Thoughts on the day are mixed. It's easy, with hindsight, to say that we should have started on the North shore, where we knew there were fish, but we tried something else and took a gamble instead, which didn't work.
We lost a lot of fish trying to get them to the net too quickly. Normally, we play fish gently and do everything we can to keep them on the hook. We only use barbless flies now, so this is generally a tricky process. In our attempts to get fish in to reach the ten fish target, we lost a lot of them. This cost us a good 2 hours or 4lbs of time bonus.
We killed the first ten fish we landed, including some very small stockies. The competition rules allowed us to choose which ten fish to take and, again with hindsight, we should have returned these and kept fishing for bigger fish.
We didn't switch tactics quick enough or accurately enough. When one of us is catching and the other not, the other angler should change to exactly what the first angler is doing. Same line, same flies, same leader and dropper length, same retrieve. We didn't do this, we tried something different to see if it worked. We should have both been on what we knew worked.
So we had lessons learned and a little disappointment at not qualifying, but we also had another good day's fishing at Blithfield and a well organised, friendly competition, which was enjoyed by all. The full results of the heat are shown below.